Your Local Car Removal Service
Car Removal Melbourne Western Suburbs
Cash For Cars Melbourne Western Suburbs
Car Wreckers Melbourne Western Suburbs
Same Day Payment
Fully Licensed And Insured
Australian Owned Business
Located in Brooklyn VIC
Professional Staff & Drivers
Any Make or Model
Servicing 80 Km Around Brooklyn
Trusted over 9446 Australians

Western Car Removals – Cash for Cars
Western Car Removals have been in the unwanted Cars Removal business for a long time and we offer our Best Cash for Cars with Free Car Removal Services in Melbourne and all the neighboring areas. Call us today for unwanted and old cars removal in Melbourne.
Western Car Removal is Melbourne's Number One Cash for Cars & Car Removal Company covering all Suburbs of the Melbourne Metro Area. Our Prices are always better than other unwanted vehicle & car removal companies. If you want an instant quote for your unwanted car then go no further. We buy all types of vehicles' make and model regardless of their condition like old, used, junk, unwanted, damaged, Scrap Cars and it could be any vehicle type like car, van, truck, ute, 4×4 or 4wd. Call Western Car Removal Melbourne/car wreckers Melbourne today for free towing of your vehicle for scrap cars cash.
When you have an unwanted, scrap, old, junk, broken, wrecked, or used car you want to get rid of while you can earn a little cash out of it, Western Car Removals is your life savior. We have been in the damaged cars and accident cars removal business for a long time, and we offer our free car removals services in the region of Melbourne and neighboring areas. Thus Western Car Removals help car owners/vehicle owners to find a convenient and right way of getting rid of their cars.
Don't just sit there and watch your or old car crumble and rust – call our cash for cars company today and get your local car removal services. Western Car Removals will buy vehicles pay cash for your used cars. Being the Best company of car removals in Melbourne. Western Car Removals have outdone our rivals in reputation and price for many years.
There is no vehicle that we don't accept, and Western Car Removals offer our services in different areas – plus when it comes to cash for used cars. Western Car Removals offer the best possible unwanted cars cash price and free removal service for recyclable materials. No wonder Western Car Removals are the most reliable company for scrap car removal and high cash payment in Melbourne Victoria.
Effective 30th may 2018 Victoria Government has put a Ban on Cash for Scrap Cars or Scrap Metals so Businesses are not allow to Pay Cash instead they can pay by PayID or via Electronic Transfer/bank transfer or Check.

Victoria Government
Simple Car Removal & Cash for Cars Process
We as, scrap metal buyers, offer a simple and effective junk car removal process/car takeaway service, which is very efficient! It involves the following three easy steps.
Step 1
Get Online Quote
You can do this step by filling the online form on the website with your vehicle details, or you can give a call, and one of the Customer service agents will give you an instant & free quote for your car. Our car wrecker process is very simple & without any major paperwork.
Step 2
Accept Offer
Based on the information you will provide us, our auto experts will give you a cash offer for your car, and you will be given the Best price for your car. The proposal will have no obligations you will have the complete right to accept or reject it.
Step 3
Instant Cash for Cars
You can do this step by filling the online form on the website with your vehicle details, or you can give a call, and one of the Customer service agents will give you an instant & free quote for your car. Our car wrecker process is very simple & without any major paperwork.
Why Western Car Removals Company? – Cash For Scrap Vehicle
Top Dollar for Car Sellers with Price Beat Guarantee from competitors. Our Towing Service is Fastest in Melbourne.
We are leaders in car removal services in Melbourne for used, wrecked, damaged, junk, and old vehicles like Cars, Vans, and Trucks and we deal in metal recycling.
Our Company will readily buy unwanted vehicles and metals, be they 4x4s, trucks, write-offs, old trailers, etc.
We pride ourselves in providing the best services to our customers and take pride in being able to offer our customers the best possible prices quote for all the car removal in Melbourne and Victoria.
We ensure fast car removal service, professional, friendly and efficient service, and pay instant cash in hand.
Our team and tow truck driver are skilled enough to remove all types of scrap, including dangerous and defective vehicles – safety is our primary concern, and we attempt not to do any damage to the environment or property.

Number One Cash for Cars & Car Removal Services
When it comes to top Cash for Cars, no car is less worthy of Western Car Removals Company, our services include
Running or Non Running Vehicle
Any Make and Model
Accidental Scrap, Old, Junk, Damaged
Cash for Junk Vehicle
Wrecked car removal
Quick, Easy, And Stress-Free Car Removal
Those days are long gone when you would need to search through the yellow pages to get the contact of every scrap yard, car wreckers & car breaker who would put you on hold for 10 minutes to reach the true scrap car value in Melbourne. If you want to get more information about the type of vehicles that can be recycled or you want to know more about disposing of your car you can give us a call.
Fortunately, now with Western Car Removal services, one phone call and your car issues are solved. If you want to get the evaluation of your car to fill our online form and get an instant quote.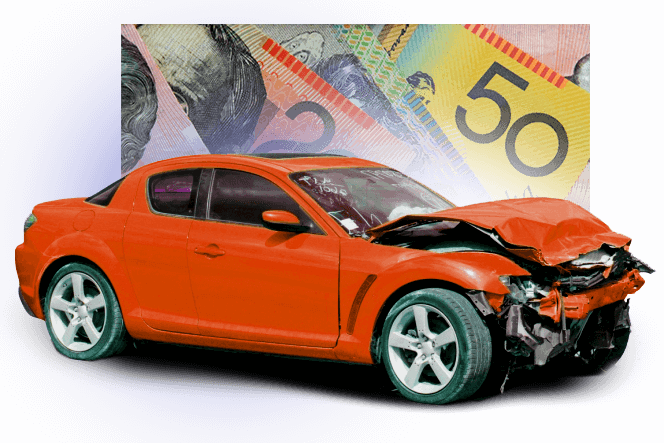 We Accept Cars In Any Condition
Like we have already made the point, no car is worthless, we are more than happy to let you know that we buy any vehicle in any condition. We deal in all kinds of makes and models. Regardless a car has been wrecked in an accident, or it has been lying around in your garage for decades covered in rust and dust.
As experts, we understand it very well that every car has a worth and is not of zero value, your car will always be worth something, which we will be glad to pay you. Call now for cash for scrap metal and cars with free removal in Melbourne.
We Specialize in Cars for Cash of all models and makes in any condition.
Western car removal Cash for Cars Service specialise in Korean, European and Japanese models. Even though we buy all vehicles, we offer a reasonable price for Japanese cars like Mazda, Nissan, Toyota, Subaru, Lexus, Suzuki, Mitsubishi, Honda, BMW, Hyundai, Kia, Fuso, Isuzu, Hino etc.
Email: [email protected]
Address: Nolan Avenue Brooklyn, VIC 3012 Australia
Servicing 80 Kms Around Brooklyn VIC
Phone : 03 5990 3168